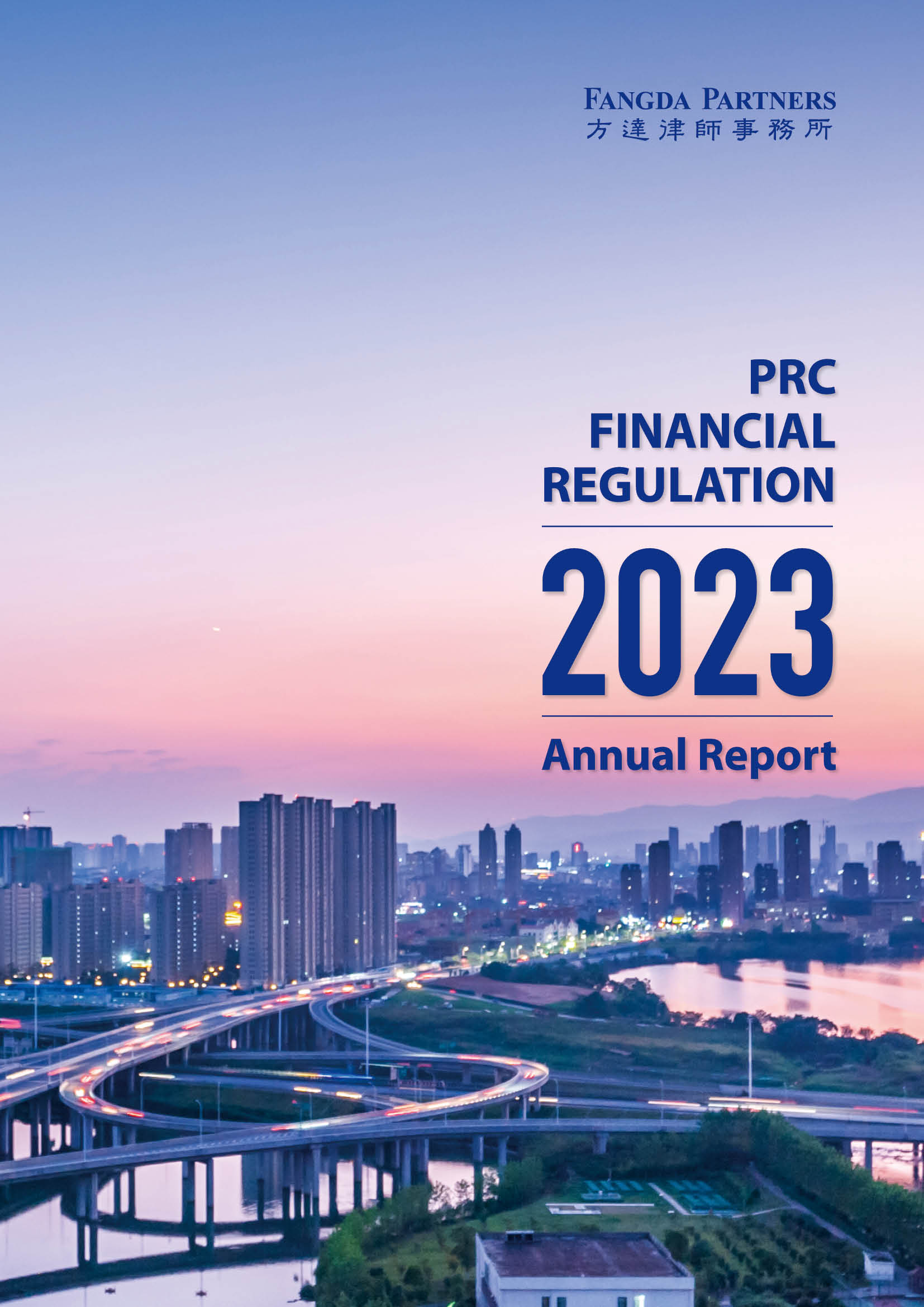 金融規制年次報告(2023)
We look back into the year 2022 and see both challenges and opportunities. 2022 would be remembered as a turbulent year, regrettably and largely for the Russia-Ukraine conflict, global inflation and the impact of the pandemic, negatively affecting the markets. Despite all these challenges, 2022 would still be celebrated as the year of transition and rebirth, during which uncertainties on certain matters are gradually eliminated, while opportunities are gestating amidst challenges with brighter prospects in the near future.
The best way out is always through. Confronted with the complex and unpredictable international environment in 2023, we believe that Chinese financial industry will stay true to its founding principles, following the general guideline of "prioritizing stability while pursuing progress" and adhering to the aim of serving the real economy. Financial policies will be developed under regulation to support the "economic recovery" and hold on to the bottom line of risk prevention and financial security, continuing to build the financial regulatory and judicial system with Chinese characteristics.
To walk into the future in retrospect, the PRC Financial Regulation: Annual Report (2023) issued by Financial Industry Group of Fangda Partners comes in time. We have prepared this PRC Financial Regulation: Annual Report (2023) to provide forward-looking guidance for you, covering milestone events, main regulatory developments and outlooks in the sectors of banking, securities and futures, asset management/wealth management, FinTech and insurance and a special sector of green finance and carbon markets.
Finding certainty in the midst of uncertainty and helping our clients to achieve stable and long-term development are the unremitting pursuit of our Financial Industry Group of Fangda Partners. We advise both domestic and overseas clients on the most cutting-edge and complex legal issues involved in China's financial service sector. We are at the forefront of significant initiatives in such sector, leading the market's most groundbreaking transactions and new product structures. With our profound understanding of the market, we are able to provide creative solutions to our clients in a complex financial regulatory environment.
We believe that, as market participants, you may have your comprehensive and practical observation and understanding of the market. If you have any comments or suggestions on the content of this report, please feel free to contact us. We have been committed to China's financial service sector for many years and are looking forward to observing the market, facing the changes and identifying the future trends together with you and are willing to have your thoughts and feedback!