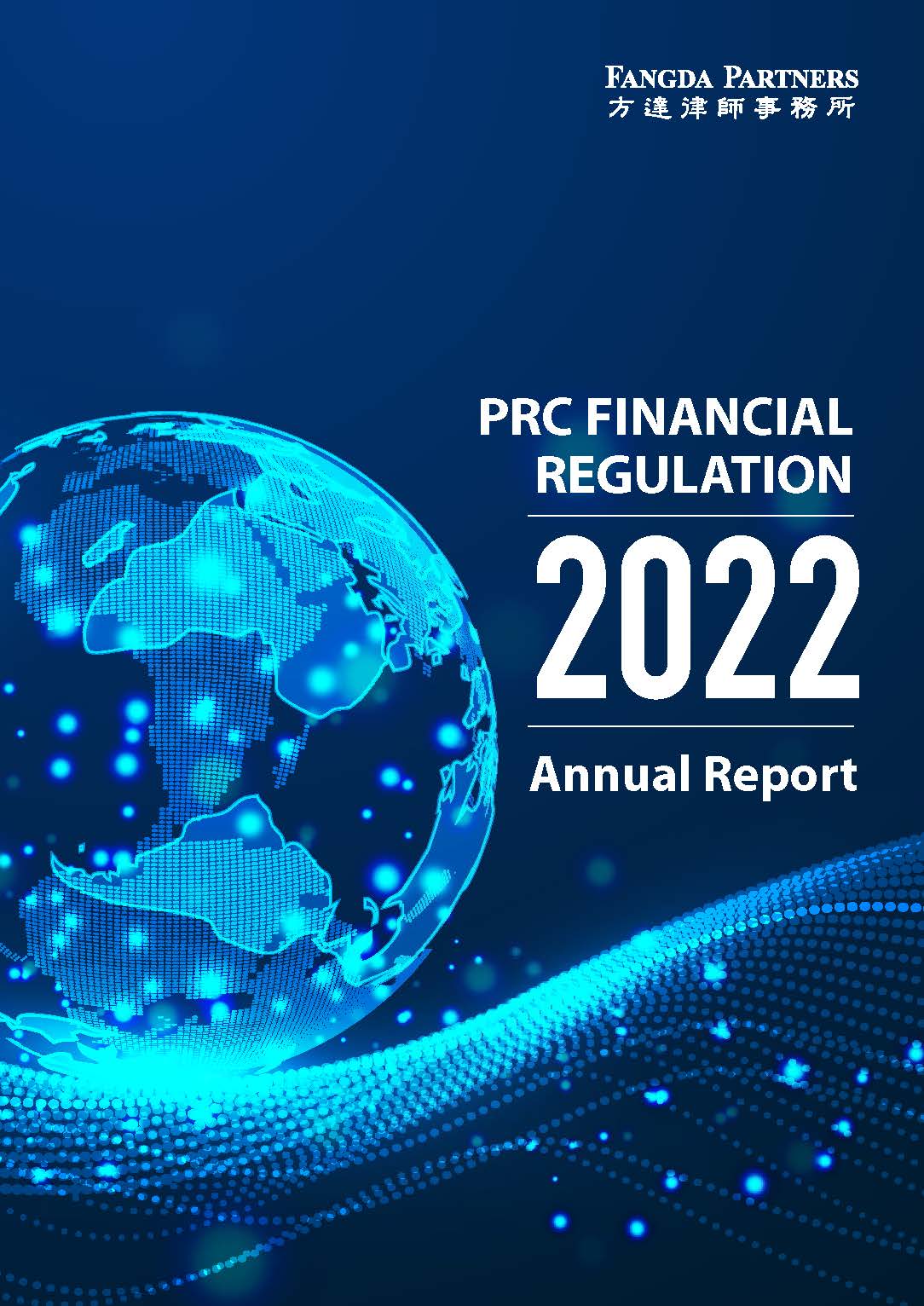 金融規制年次報告(2022)
2021 was a year of significance, as in 2021, China embarked on its Fourteenth Five-Year Plan and marched on from its first centenary goal towards its second centenary goal of becoming a great modern socialist country and achieving the rejuvenation of the Chinese nation. 2021 was also a year full of challenges, as China faced the recurrent menace of COVID-19 and the volatile intricacies of the international environment. Against the long-term coexistence of such opportunities and challenges, the financial regulators, in its regulation, continued to uphold the underlying principle of pursuing progress while ensuring stability and the overarching policy of reform and innovation, in further support of the high-quality development of China's economy.
With the deepening of reforms and continuing innovation of technology, the concept, framework and system of financial regulation in China will enter a new phase in 2022.This year is also the third year we present our PRC Financial Regulation Annual Report. For this new edition of the PRC Financial Regulation Annual Report (2022) series, we provide a comprehensive review of the principal themes of 2021 covering milestone events, main regulatory developments and key trends in the banking, securities, asset management/ wealth management, financial technology and insurance sectors, as well as looking ahead to the likely developments in 2022 in financial regulations, to provide practical and forward-looking guidance for all those engaged in financial services.
We are dedicated to provide effective, creative and timely legal services to meet the commercial needs of our clients. We have been working in the financial services sector for many years, advising both domestic and overseas clients on their most cutting-edge and complex legal issues in China's financial services sector. We offer an in-depth understanding of the market and considerable transaction experience to deliver a highly valued service to our clients. We look forward to discussing with you the recent reforms in China's financial policy and direction of development of financial regulations.
We welcome and highly appreciate feedback from those working directly in the financial services industry. Please feel free to get back to us with any comments or suggestions on the content of this report.
To review the old and gain the new, we look forward to stepping into the new journey of 2022 with you!